MusicUNTOLD, KUSC Classical Radio 91.5 FM and The Colburn Foundation present
150th Anniversary EMANCIPATION PROCLAMATION Concert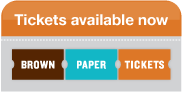 AT&T Center Theatre/Auditorium
1139 South Hill St.
Los Angeles, Ca. 90015
Pre-Concert Lecture: 6:30pm | Concert 7:30pm

VIP and media request: jmalveaux@gmail.com or (562) 436-4352
---
Soprano Latonia Moore
Latonia Moore made an 11th hour surprise debut at The Metropolitan Opera March 3, 2012 asAida. Her performance was broadcast live on radio and thunderously received by the public and the media. The New York Times wrote: "she received an ecstatic ovation…her voice was radiant, plush and sizable at its best, with gleaming top notes that broke through the chorus and orchestra during the crowd scenes…Moore has enormous potential"
In her July 2012 debut at the Opera Theatre, Sidney, a reviewer wrote …"the astonishing American soprano Latonia Moore as Aida. Not only does she have conspicuous clarity and superbly unsullied, open tone, but thunderous, awe-inspiring power. The orchestra, even when they ramp it all the way up to 11, is barely a match. But it's not just about power: she has genuine authority, thanks to commensurate skills as a character actor. And the delicate control of her voice in more subdued moments shows just how proficient she is in harnessing that power, making for dynamics such as I've never heard on an opera stage. Her legato, as well, is flawless. It's hard to believe her Met debut was only a matter of months ago; in Aida at that, stepping in at the 11th hour for Violeta Urmana. I'm not exactly going out on a limb in tipping her as one of the voices of the century."
Ms Moore's many awards include the Maria Callas Award as debut artist of the season at the Dallas Opera where she will triumphantly return October 26, 2012 as Aida.
Other forthcoming engagements include returns to the Metropolitan Opera and the Hamburg State Opera and debuts with the San Diego Opera, Atlanta Opera, Michigan Opera, Pittsburgh Opera, Cincinnati Opera, Den Nye Opera and the Washington Opera.
Baritone Donnie Ray Albert
Upon graduating with Master of Music Degree from Southern Methodist University in Dallas, TX, Mr. Albert began his operatic and concert career in the summer of 1975 with Houston Grand Opera as Parson Alltalk in TREEMONISHA. Mr. Albert would subsequently go on to perform in ten HGO productions including the award winning tours of PORGY AND BESS and SHOWBOAT.
In 1988, the switch to Baritone from Bass-Baritone repertoire proved to be a welcome fit which led to engagements by most of the major opera companies and orchestras in North America and Europe. Highlights include TOSCA (Scarpia) in Portland, New York City Opera, Atlanta & Giessen; AIDA (Amonasro) in Washington, DC, Köln, Boston, Montreal, and Stade de France; NABACCO in Vancouver, Florentine Opera, La Scala; RIGOLETTO in Miami, New York City, Arizona, Mannheim, and Vancouver; OTELLO (Jago) in Sacramento, Kentucky Opera, Hamburg; UN BALLO IN MASCHERA (Renato) in Utah, Chicago Lyric and Los Angeles; THE FLYING DUTCHMAN in Austin, Köln, Arizona; MACBETH in Columbus, Ohio & Köln; LA TRAVIATA (Germont) Metropolitan Opera in the Parks; DIE WALKÜE (Wotan) in Austin and Tokyo, Japan; SIEGFRIED (Wanderer) in Tokyo, Japan; TALES OF HOFFMANN (Villains) Houston, Köln, Prague National Theater, and Covent Garden.
Orchestral engagements have been in Chicago, Dallas, Houston, Los Angeles, Jerusalem, London, Cleveland, Toronto, and New York. Mr. Albert has collaborated with notable conductors, John DeMain, James Conlon, Paavo Järvi, Riccardo Muti, Zubin Mehta, Alexander Joel, John Fiore and Karel Mark Chichon.
Mr. Albert can be heard on RCA's PORGY AND BESS (Grammy 1977 – Best Opera Recording and the Grand Prix du Disc); THE RISE AND FALL OF THE CITY OF MAHAGONNY( 2 Grammys: 2008 Best Opera Recording and Best Classical Album) conducted by James Conlon; EMI's EINE FLORENTINISCHE TRAGÖDIE, also conducted by James Conlon. Mr. Albert's discography can be found on CD Baby and Amazon.com.
Visit Donnie Ray Albert's website.

Tenor George Shirley
George Shirley is in demand nationally and internationally as performer, teacher and lecturer. He has won international acclaim for his performances in the world's great opera houses, including the Metropolitan Opera (New York), Royal Opera (Covent Garden, London), Deutsche Oper (Berlin), Téatro Colón (Buenos Aires), Netherlands Opera (Amsterdam), L'Opéra de Monte Carlo, New York City Opera, Scottish Opera (Glasgow), Chicago Lyric Opera, San Francisco Opera, Washington Opera (Kennedy Center), Michigan Opera Theater, Glyndebourne Festival, and Santa Fe Opera.
He has recorded for RCA, Columbia, Decca, Angel, Vanguard, CRI, and Philips and received a Grammy Award in 1968 for his role (Ferrando) in the RCA recording of Mozart's Così fan tutte.
In addition to oratorio and concert literature, Mr. Shirley has, in a career that spans 49 years, performed more than 80 operatic roles in major opera houses around the globe with many of the world's most renowned conductors (Solti, Klemperer, Stravinsky, Ormandy, von Karajan, Colin Davis, Boehm, Ozawa, Haitink, Boult, Leinsdorf, Boulez, DePriest, Krips, Cleva, Dorati, Pritchard, Bernstein, Maazel and others).
Professor Shirley was the first African-American to be appointed to a high school teaching post in music in Detroit, the first African-American member of the United States Army Chorus in Washington, D.C., and the first African-American tenor and second African-American male to sing leading roles with the Metropolitan Opera, where he remained for eleven years.
Mr. Shirley has served on three occasions as a master teacher in the National Association of Teachers of Singing Intern Program for Young NATS Teachers. He was also a member of the faculty of the Aspen Music Festival and School for ten years.
Violinist Sanford Allen

Violinist Sanford Allen was appointed Director of the Clarion Concerts in Columbia County's Leaf Peeper Series after the death of its founder Newell Jenkins. Mr. Allen started his study of the violin at the age of seven and entered the Juilliard School of Music at age ten, continuing at the Mannes College of Music under Mme. Vera Fonaroff. In 1962 he became the first black musician ever to become a regular member of the New York Philharmonic.
Regarding his recording of Cordero's violin concerto with the Detroit Symphony Orchestra, the Strad magazine said: "Its virtuoso challenges are thrillingly met by Sanford Allen ­ a fabulous player who was, incidentally, the first African-American to gain a regular place with the New York Philharmonic in 1962. Despite the challenging nature of the writing, the listener's attention is held effortlessly throughout due largely to the extraordinary commitment and finesse of Allen's playing. Indeed the intensity generated by this impassioned performance is nothing short of overwhelming. Well worth seeking out".
His solo appearances with orchestra have included the Quebec, Baltimore, Detroit Symphonies and the New York Philharmonic. He served on the advisory panel of the New York State Arts Council and was also a member of the Executive Board of the Kennedy Center National Black Music Colloquium and Competition. In 1998, Mr. Allen gave a premiere performance of Sir Roland Hanna's Sonata for Violin and Piano at the Kennedy Center in Washington, joined by the composer.
Violist Nokuthula Ngwenyama
Recently featured as a "Face to Watch" in the Los Angeles Times, Nokuthula Ngwenyama's performances as orchestral soloist, recitalist, and chamber musician garner great attention. Gramophone proclaimed Ms.Ngwenyama's playing as providing "solidly shaped music of bold, mesmerizing character," and the Washington Post described her as playing "with dazzling technique in the virtuoso fast movements and deep expressiveness in the slow movements."
Ms. Ngwenyama has performed throughout the United States and abroad, including performances with the Atlanta, Baltimore and Indianapolis Symphonies, The Los Angeles Philharmonic and the National Symphony Orchestra.
No stranger to television and radio appearances, a vivid portrait of Ms Ngwenyama was televised nationally on CBS Sunday Morning with cultural correspondent Eugenia Zukerman. She was also featured in the Emmy Award-nominated PBS program Sound of Strings in the Musical Encounter Series, hosted by cellist Lynn Harrell.
Visit Nokuthula Ngwenyama's website.
Click the PLAY button to listen to Brian Lauritzen's Arts Alive interview with African-American violist Nokuthula Ngwenyama.
---